Sign up today to receive updates on how you can help change target.
This video was set to play in Times Square, but was banned by CBS!
Our campaign has New York talking: read the New York Times article on our TargetChange campaign.
Union Gets New Election At a Target
A federal judge on Monday set aside an unsuccessful unionization election at the Target store in Valley Stream, N.Y., and ordered a new vote, finding that Target managers had intimidated workers and violated federal labor laws. Read more:
Labor judge overturns union election at Target
NEW YORK (AP) — An administrative law judge from the National Labor Relations Board has overturned the union election last year at a Target store on New York's Long Island and ordered a new election citing unfair labor practices. Read more:
Target to temporarily close store in union fight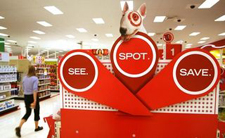 Target plans to temporarily close the Valley Stream, L.I., store where it has been fighting a union drive. In response, United Food and Commercial Workers Local 1500, which has been organizing the workers for the past year, filed a request Friday for a federal injunction to prevent the closure. Read more:
Labor board to file complaint on Target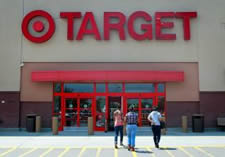 The National Labor Relations Board will file a complaint against Target Corp. saying the company violated federal labor laws in the run-up to a June 17 unionization vote at its Valley Stream store unless the company agrees to settle the case, a government official said.
Read more...
NLRB alleges Target violated labor laws
Target illegally threatened on a number of occasions to close its store in Valley Stream, L.I., if workers successfully organized a union, according to the National Labor Relations Board. Read more...
Target Fires Pro-Union Worker 7-Weeks After Union Election:
Aside from a new TV and microwave in a break room, Target Corp. has not changed. Not after a union election that depicted what life was like working for Target. Not after their anti-union video surfaced, illuminating what they really thing of workers banding together in order to better their lives. Read more...
---
The Target Workers Have Spoken
We love Target. But Target has not treated us fairly. They need to change their view of the associates. When they grow, we should share in that growth. But despite record earnings, management "Expects More, Pays Less."